2016 Scholarship Winners
2016 Mercer County Farm Bureau Foundation Scholarship Winners
The Mercer County Farm Bureau Foundation awarded $9,000 in scholarships to nine students who are dependents of Mercer County Farm Bureau members who plan to have a positive impact on agriculture in the future.
Gage Hank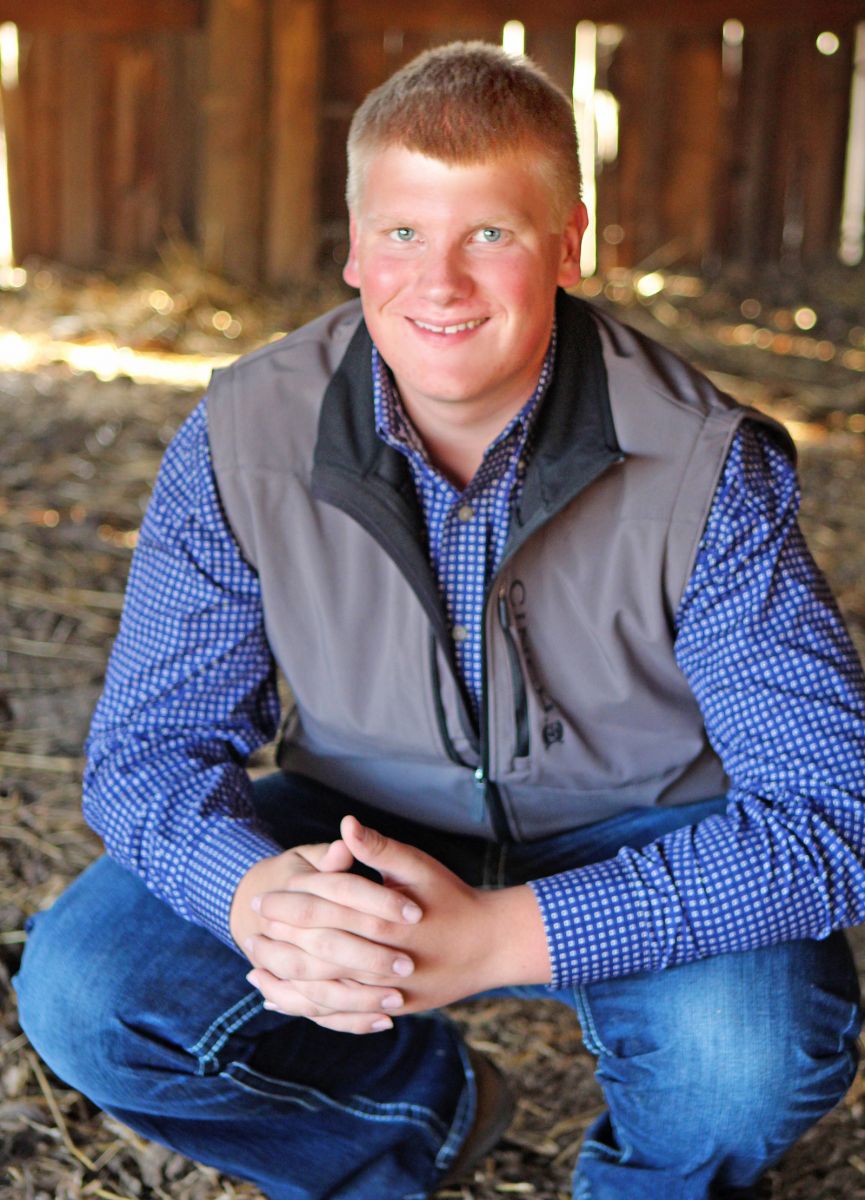 Gage Hank is the son of Jeff and Trisha Hank of Aledo. He will be attending Lake Land College where he will major in Ag Transfer. He plans on transferring to Iowa State University where he will major in Ag Business and minor in Agronomy. Gage attended Mercer County High School where he was active in FFA, band, and National Honor Society. Additionally, he was active in 4-H as a member of Kimmel 4-H Club and a member of the 4-H livestock judging team. Gage has been volunteered for ACE Camp, pork producers, and has been an Ag in the Classroom volunteer for three years.
Gage says, "Agriculture is my passion; the industry has offered me so many opportunities and I plan to give back to agriculture in the future by being an Agronomist or an Ag Financial Advisor".
Clayton Truman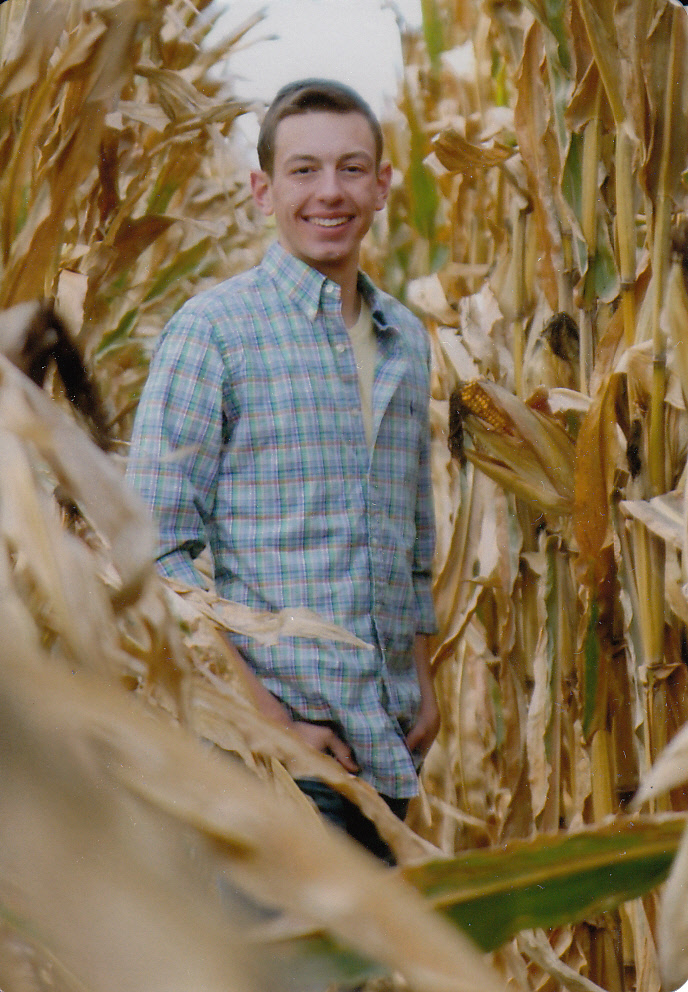 Clayton Truman is the son of Craig and Renee Truman of Seaton. He is currently attending Truman State University where he is majoring in Agricultural Business. Clayton attended Mercer County High School where he was active in National Honor Society, FFA, and Key Club. In college, Clayton is the Vice-President and Risk Management Chair of Collegiate Farm Bureau, a board member for the Residence Life Conduct Board, and a member of Presbyterian Collegiate Fellowship. Clayton attended the Illinois Farm Bureau & Affiliates Youth Conference and volunteered at ACE Camp.
Clayton says, "In my time at college, I have been pleased to find that the agricultural field is definitely the place for me; with every class that I take I find that my passion for agriculture is only being fueled and not extinguished".
Whitley Frieden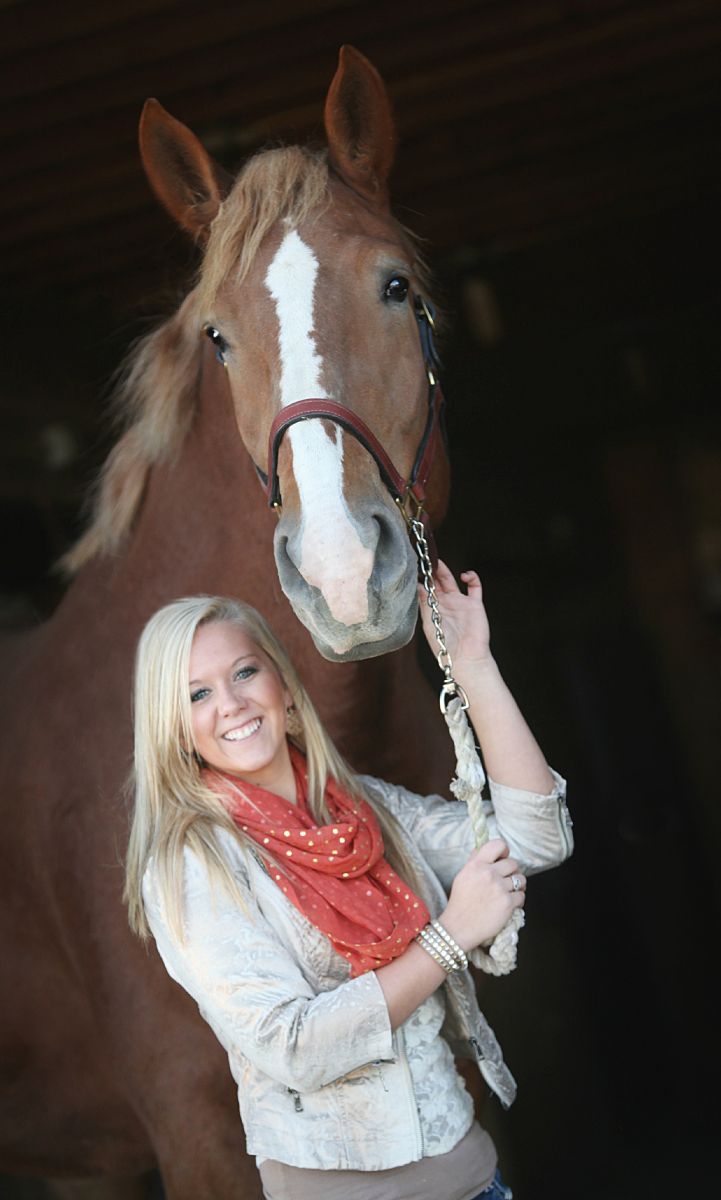 Whitley Frieden is the daughter of Matt and Sue Frieden of Joy. She is currently attending Muscatine Community College and will be transferring to Iowa State University where she will major in Agricultural Studies. While attending Muscatine Community College, Whitley was active in Alpha Mu Sigma – Ag Marketing Society, Post-Secondary Agriculture Students Organization member, and an Iowa Corn Growers Collegiate Advisory Team Member.
Whitley says, "I hope to obtain a career with an agricultural company in the field of sales, marketing, or a promotional type position. I really enjoy working with people and especially farmers so I hope to be able to have a career that will allow me to be out and about working with farmers in a few years. I would love to put my people skills to good use by not only promoting and selling the product or service my company offers, but also selling the agriculture industry as a whole".
Rachel Hawk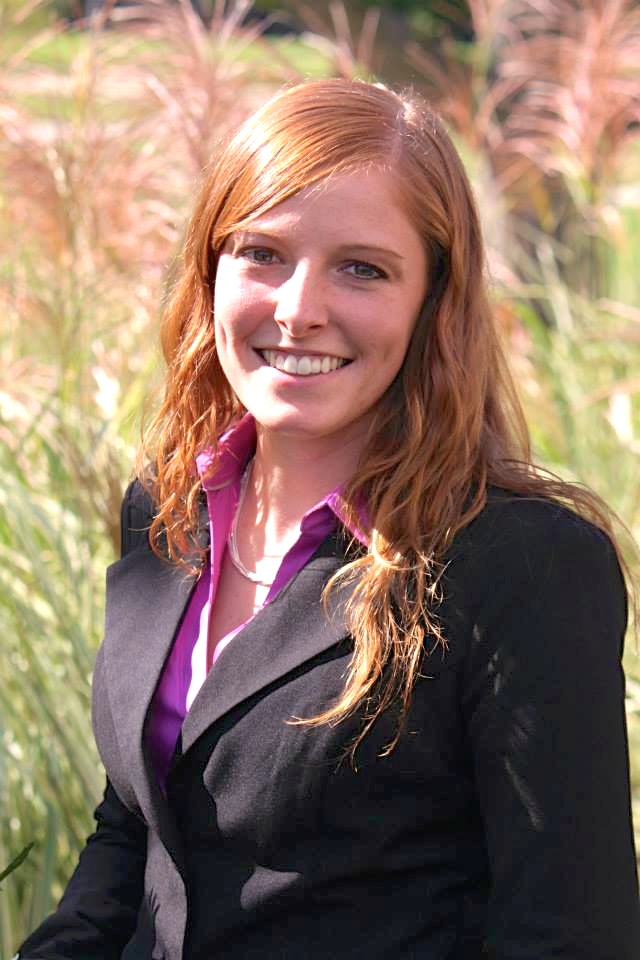 Rachel Hawk is the daughter of Mark and Shelly Hawk of Aledo. She is currently attending the University of Illinois at Urbana-Champaign and is majoring in Agricultural & Consumer Economics with a minor in Leadership Studies. Rachel was very active in FFA in High School serving as the State Vice-President. In college, Rachel is active in ACES Council, Sigma Alpha Professional Sorority, Collegiate Farm Bureau, Past State Officer Alumni Affiliate, Collegiate FFA & PAS, and the Student Advancement Committee for College of ACES. Rachel has attended the Illinois Farm Bureau & Affiliates Youth Conference, volunteered for Ag in the Classroom, the Illinois Farm Bureau Young Leaders Conference, and the AFBF Young Farmers & Ranchers Conference.
Rachel says, "After I obtain my Bachelor's degree, I plan to work for a business or organization in the agriculture industry in one of the following areas: policy, international agriculture development, human resources, or foundation/partnership development".
Brandi Welch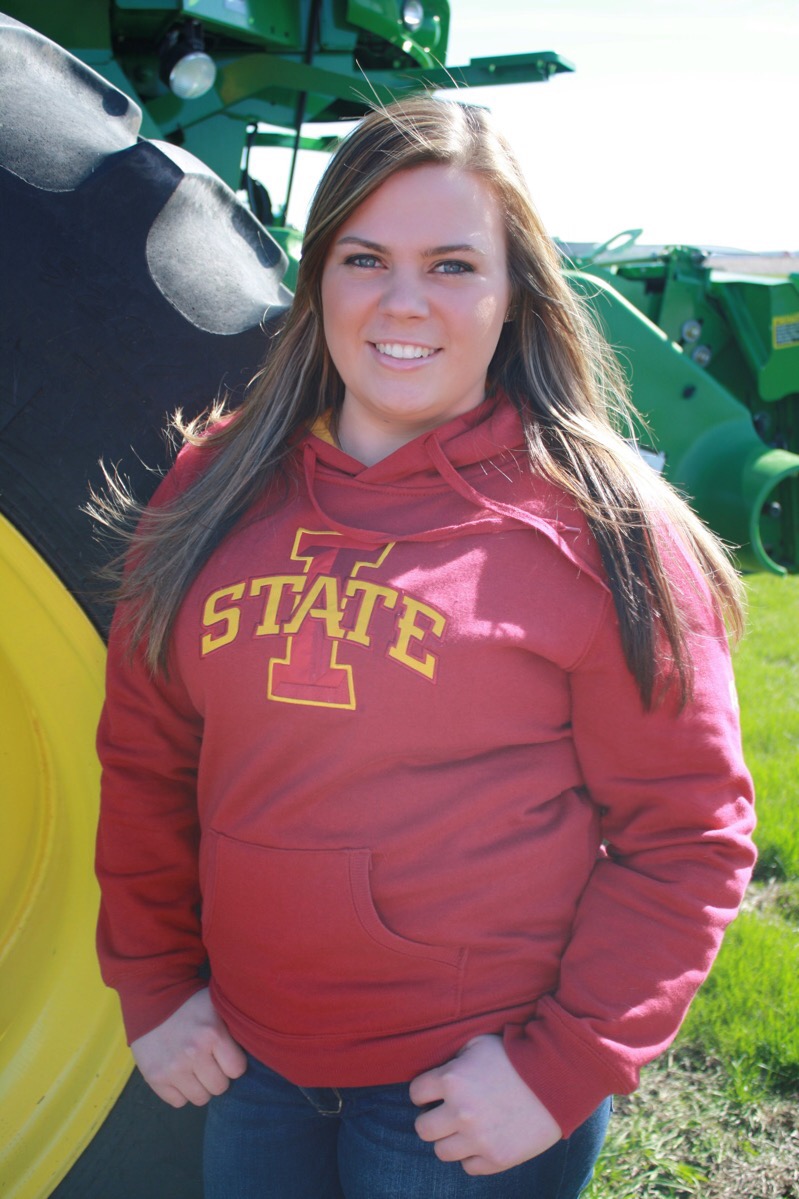 Brandi Welch is the daughter of James and Kerri Welch of Aledo. She is planning to attend Blackhawk Community College then transfer to Iowa State University. Brandi plans on studying veterinary medicine/animal science. Brandi graduated from Mercer County High School where she was active in National Honor Society and FFA. Brandi has also been active in Kimel 4-H club and 4-H Federation. Brandi taught as teen teacher – Farm to Table: teaching kids the importance of agriculture and attended the Illinois Farm Bureau & Affiliates Youth Conference.
Brandi says, "I plan to attend college for eight years and become a veterinarian. I will care for large and small animals in my hometown. Livestock especially are a huge food source for the American people, and I will work to ensure their health".
Carolyn King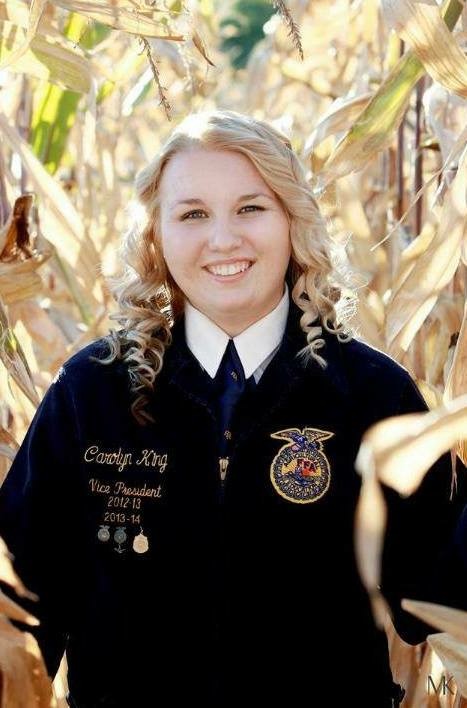 Carolyn King is the daughter of Debbie and Andy King of North Henderson. Carolyn King is currently attending Iowa State University where she is double majoring in Agronomy and Seed Science with a minor in Spanish. At Iowa State, Carolyn has been active in the Women in Agronomy Club, Navigators, and Collegiate FFA. Carolyn attended the Illinois Farm Bureau & Affiliates Youth Conference and volunteered at Farm Safety Day in Stronghurst.
Carolyn says, "I plan to work as an agronomist for a crop consulting company. I hope to help farmers make informed decisions about seed, fertilizer, pesticides, and many other things. I also want to be able help them solve problems that they are having in their fields".
Stephanie Adams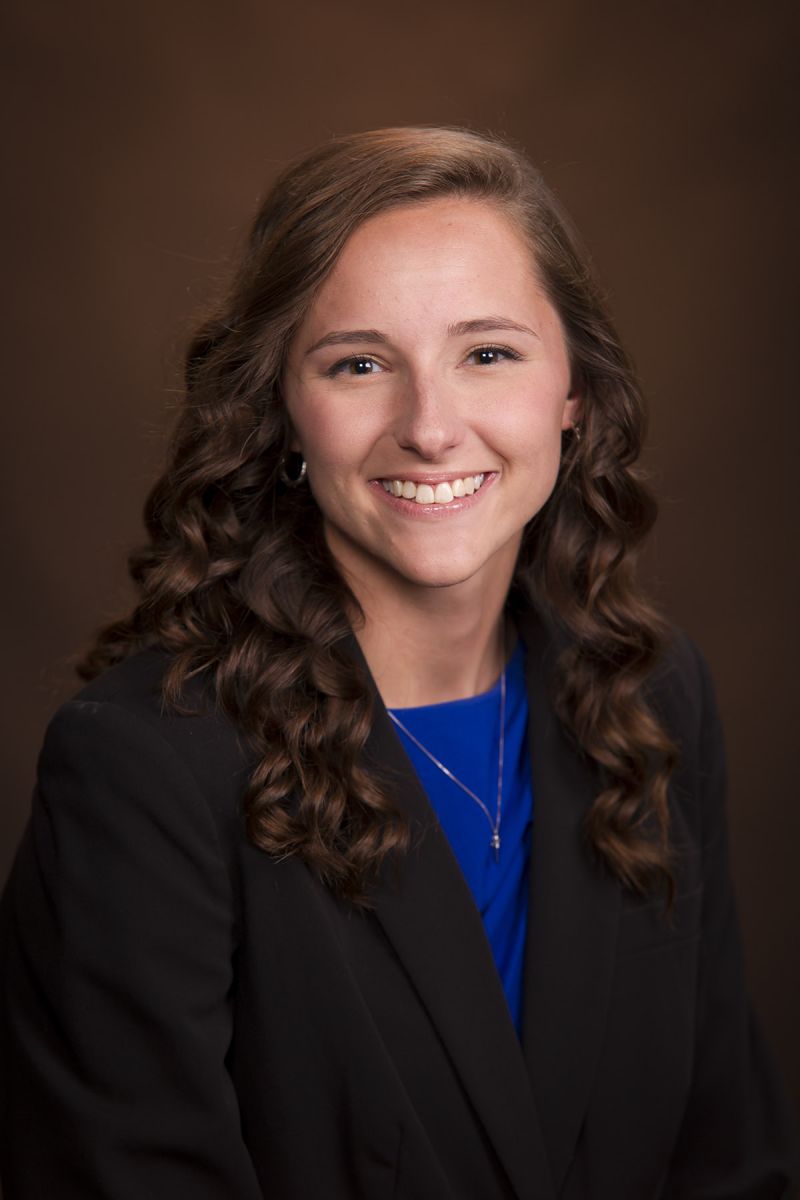 Stephanie Adams is the daughter of Allan and Cyndi Adams of New Windsor. She is currently attending Oklahoma State University majoring in Agricultural Education – teaching option. At Oklahoma State, Stephanie is active in Collegiate FFA/Alpha Tau Alpha, Golden Key International Honor Society, and Alpha Phi Omega (Pledge Class President). Stephanie has attended MCFB's Young Leaders events, MCFB's 100th Anniversary Celebration, and the Mercer County Farm Bureau Annual Meeting. She has also assisted with Ag Literacy and Safety Day presentations.
Stephanie says, "The field of Agricultural Education is directly tied to the field of agriculture. It is our jobs as educators to positively impact agriculture through the opportunities we provide to our students. Without fostering these experiences, we would have no hope in raising agriculturally literate citizens, but also young people with a drive to make the agriculture industry as efficient, sustainable, and productive as ever, to meet the growing challenges our industry faces".
Cole Thomas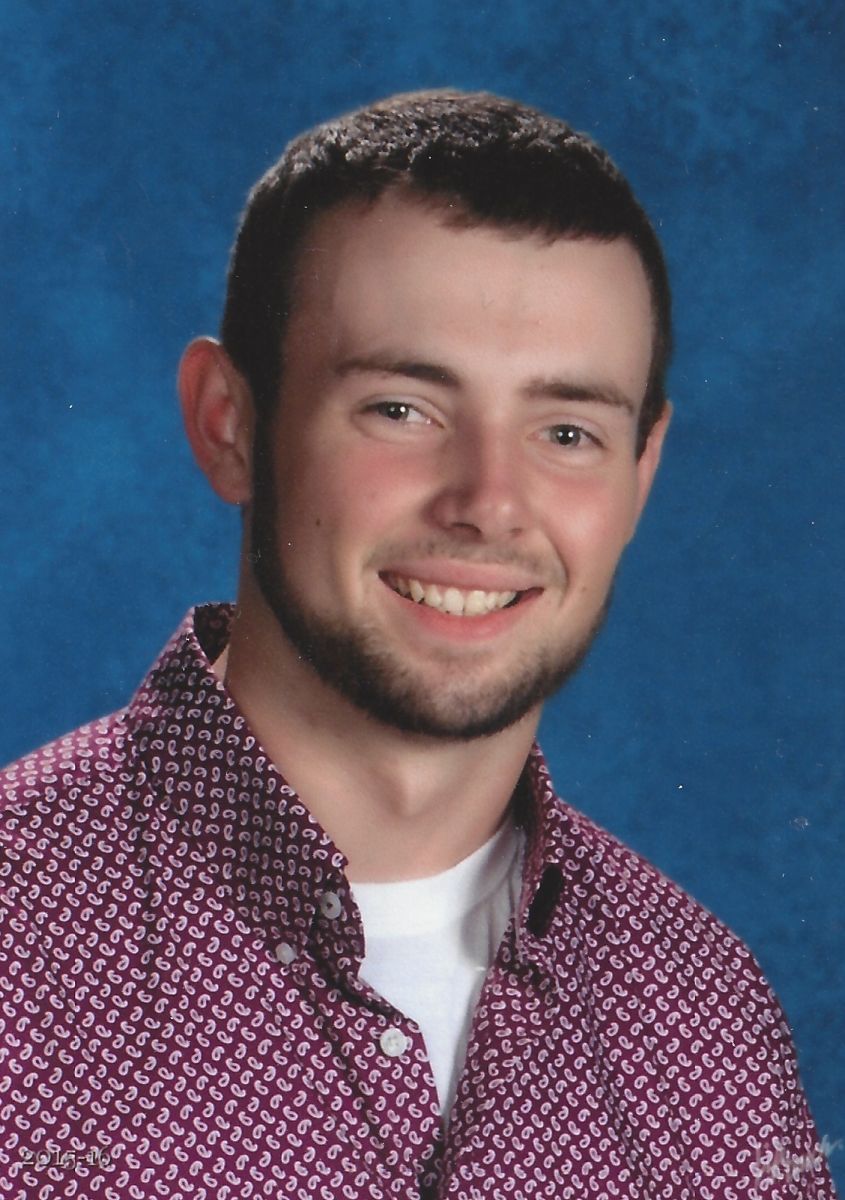 Cole Thomas is the son of Paul and Leanne Thomas of Aledo. He is a graduate of Mercer County High School and plans on attending Black Hawk East majoring in Agriculture Production in the fall. While at Mercer County High School, Cole was active in FFA, marching band, and football. Cole has also been active in 4-H and his church.
Cole says, "I plan to return to the family farm. I am a 5th generation farmer on both sides of my family, so farming is not a job, it is a way of life. I plan to grow our cattle herd and will be actively raising registered cattle for future 4-H and FFA members".
Adam Lloyd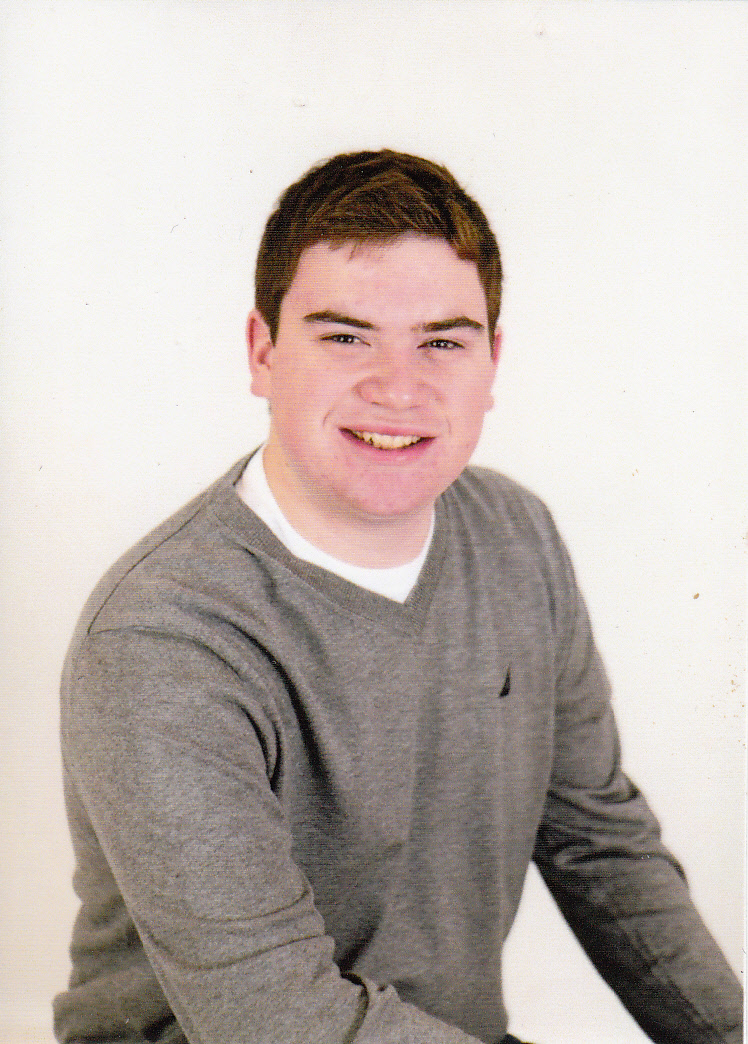 Adam Lloyd is the son of Tom and Kyle Lloyd of Aledo. Adam is currently attending Black Hawk, but is planning to attend Oklahoma State University majoring in Agriculture Education in the fall. While at Black Hawk East, Adam was active in Ag Ambassadors, Student Government Association, and served as a Student Trustee for Black Hawk College. Adam has assisted with ACE Camp, attended Illinois Farm Bureau & Affiliates Youth Conference, and the Illinois Farm Bureau Young Leader's quiz bowl contest.
Adam says, "I am passionate about promoting the importance of agriculture. I plan to become a high school agriculture teacher. My experience in FFA has strengthened my desire to teach and lead young students in the study of all types of agriculture. My ultimate goal is to continue my education and teach at a Community College or University as a Professor of Agriculture".