2013 Scholarship Winners
The Mercer County Farm Bureau Foundation awarded $7,000 in scholarships to seven students who are dependents of Mercer County Farm Bureau members who plan to benefit agriculture in someway in their future.
Stephanie Adams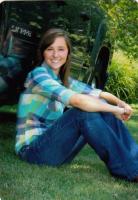 Stephanie Adams is the daughter of Allan and Cyndi Adams of New Windsor. Stephanie will graduate from Sherrard High School in 2013. She plans to study agriculture at Black Hawk East. Stephanie would like to have a career in agriculture education. Stephanie has been very active in FFA at Sherrard High School serving as the Sherrard FFA Chapter President and Secretary as well as the Section 3 Vice-President. She was also the Junior Class Treasurer and was a member of the National Honor Society. Stephanie is also the New Windsor Fair & Rodeo Queen.
Stephanie has been involved with Farm Bureau by assisting with the Dr. Seuss Day and Safety Day presentations at the Sherrard and Winola Elementary schools. Stephanie also assisted with a presentation by the Sherrard FFA Chapter to the Mercer County Farm Bureau Prime Timers on the "Invest 2 Fight Hunger" program.
Stephanie says, "I can enrich growth in the [agricultural] industry through a career in Agricultural Education. As an Agricultural Educator and an FFA advisor, I believe I could help guide a new generation towards careers in agriculture."
Carson Hank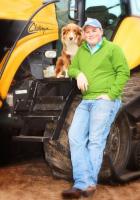 Carson Hank is the son of Jeff and Trisha Hank of Aledo. Carson is a 2013 graduate of Mercer County High School. He plans to attend Lake Land College and study agriculture/agronomy. Carson plans to return home to the family farm. Carson has been very active in 4-H and FFA throughout his life. He has served as the Kimel 4-H club President, Vice-President, and as a Junior Leader. Carson has also served as the Chapter Greenhand Vice-President and Chapter Treasurer of the Mercer County FFA. Carson has also been very involved in Livestock Judging and has won awards at several national livestock judging contests.
Carson has been involved with Farm Bureau by assisting with ACE Camp at the Animal Exhibit. He is also a member of the Mercer County Pork Producers cooking team where he cooks pork chops for community events.
Carson says, "Agronomy is important to me as a Mercer County farmer, as well as to all of agriculture. As agronomy science advances, agriculture will be able to utilize these advances to more efficiently produce food and fiber for a growing world."
Jacob Coyne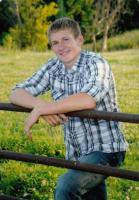 Jacob Coyne is from Sherrard and is the son of Chris Taylor and Tom Coyne. He is currently a senior at Sherrard High School. He plans to attend the University of Wisconsin-Platteville and major in Engineering. Jacob has been involved in both 4-H and FFA. He served as his 4-H club's President, Secretary, and Treasurer. He has also been a member of Sherrard's pep club for 4 years and has assisted with football and basketball camps.
Jacob has been involved with the Mercer County Farm Bureau by assisting with Safety Day at Sherrard Elementary School. Jacob is also a member of the Riverside United Methodist Church and has served as a volunteer usher for the Rock Island County Fair Queen pageant for two years.
Jacob says, "I have followed, listened, and learned a lot from the different leaders in my life. Whether 4-H, FFA, or raising my kids to learn valuable life lessons, I intend to pay back what I have learned by being a leader in the future."
Rachel Hawk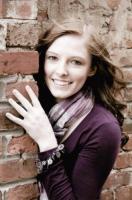 Sydney Magedanz is the daughter of Daniel and Leondra Magedanz of Aledo. She is 2013 graduate of Mercer County High School. She plans on attending Monmouth College to study pre-medicine. Sydney has been a member of the Mercer County FFA.
Sydney is an Illinois State Scholar and a Midwest Scholar through Monmouth College. She is also a High Honors student on the Faculty List of Mercer County High School. Sydney is a member of the Presbyterian Church in Aledo and attends the Aledo United Methodist Church.
Sydney says, "My course of study throughout the medical field can benefit the field of agriculture in many ways. Without medicine, it would be extremely difficult for agriculture to make progressions to help the world. Agriculture is the basis for human life, and without it we would not be alive."
Brett Bieri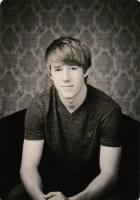 Brett Bieri is the son of Jodyne Bieri and Steve Bieri of Aledo. He is a 2013 graduate of Mercer County High School. He plans to attend Bradley University to study Civil Engineering. He was a member of the Mercer County FFA Chapter and a 4-H club member.
He was on the honor roll all four years of high school, and received academic all-conference for basketball. He also received the Ag Business award. He was also the golf team captain and a YMCA flag football volunteer.
Brett says, "Civil Engineers can play an important role to agriculture just by making sure farmers have a good supply of clean water and even design a proper drainage system for all the fields to avoid flooding."
Carly Adams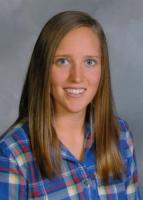 Carly Adams is the daughter of Charles and Carrie Adams of Viola. She is currently a Senior at Sherrard High School. She plans to attend Augustana to major in Biology/Pre-medicine with aspirations to become an orthopedic surgeon. She is a member of the Country Kids 4-H club. She has shown livestock at the local, state, and national levels.
Carly has been on the honor roll for 4 years and has been named Rotary student of the month, named Academic All-Conference. Carly has prepared food baskets for those less fortunate at Christmas, supervised the Special Olympics Bowl-A-Thon, and supervised the formal dress drive for girls needing prom dresses.
Carly says, "Many jobs in the field of agriculture are stressful and hard on one's body. Having an ill body will often times not allow our farmers to continue to work for as many years as they once hoped. However, my job will help cure illness and will allow them to work more years and at a higher level with less stress and pain on their bodies."