Mercer County Farmers Visit 'Adopted' Chicago Classroom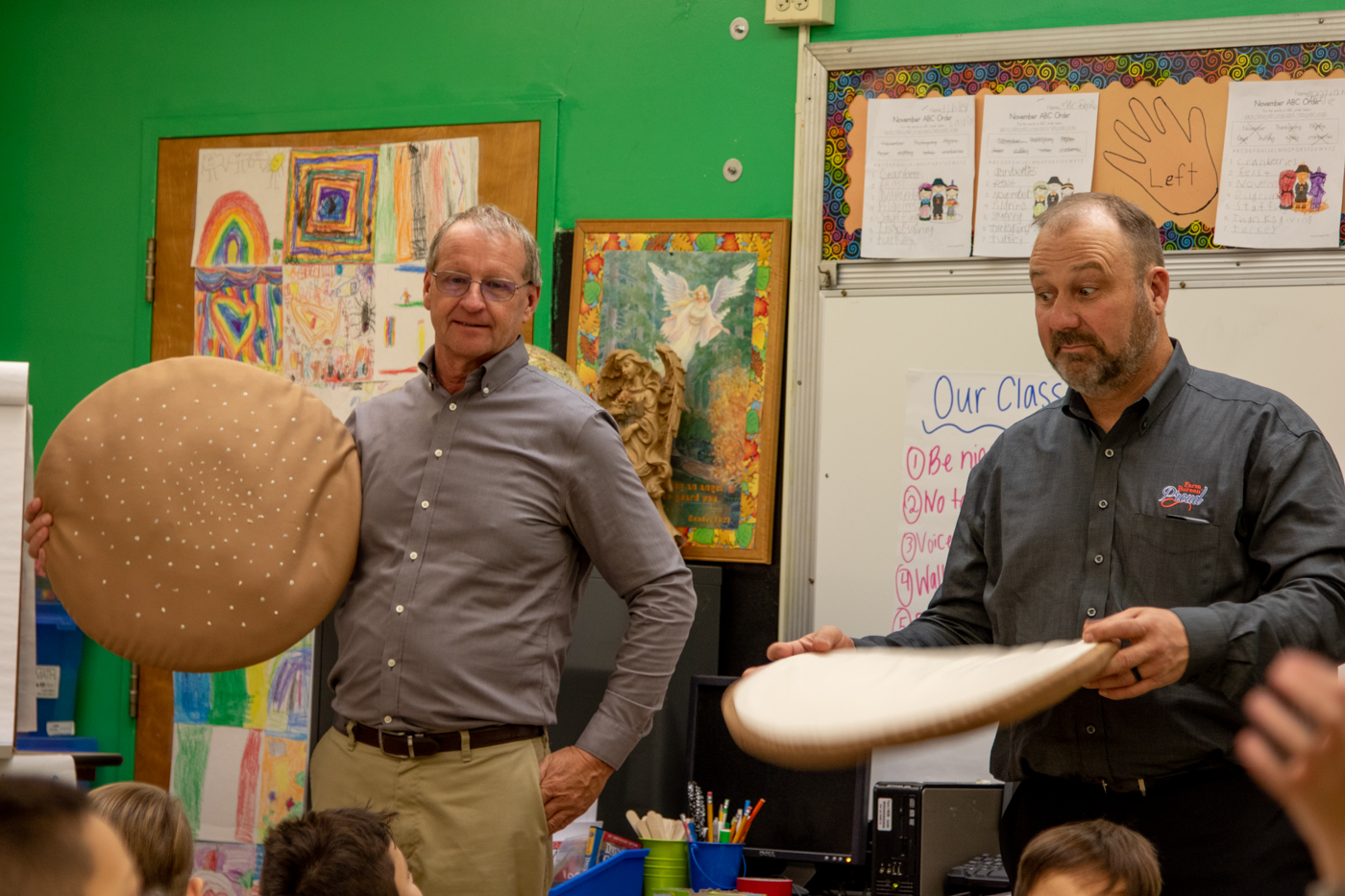 Members of the Mercer County Farm Bureau visited a Southside Chicago classroom while they were in Chicago for the Illinois Farm Bureau Annual Meeting. Michael Zecher, Jeff Duncan, Jeff Kirwan, Ken Reinhardt, and Kathy Reinhardt visited Adriana Villagomez's 1st grade class at Bridgeport Catholic Academy.
The visit began with everyone introducing themselves and telling the students about their farms. The students watched videos of corn and soybean harvest and saw examples of corn and soybeans, as well as, corn and soybean meal.
The students were then shown a giant hamburger. The part of agriculture where each part of the hamburger comes from was then discussed. For example, the bun comes from wheat, the hamburger from beef, ketchup from tomatoes, cheese from dairy, etc. The students then did a worksheet learning more about where the food they eat comes from.
Following the worksheet, the students assembled mini hamburgers made from vanilla wafers, oreos, red frosting, and yellow frosting. The visit concluded with lots of questions from the students.