Farmers, Consumers gather for inaugural 'Grow to Gather' Dinner
On a beautiful August evening, farmers and consumers gathered at the farm of Jim and Ethan Coyne located south of Milan for the inaugural 'Grow to Gather Dinner.' The dinner took place on Thursday, August 24th with the ultimate goal of bringing influential consumers from the Quad Cities area to the farm to learn more about agriculture and the farmers who raise their food.
The gorgeous evening on the farm was the vision of the Mercer/Rock Island Farm Bureau Young Leader Committee. Joe Franks, committee chairman, stated that "having a metropolitan area like the Quad Cities surrounded by a rich heritage of production agriculture, allows for the opportunity to bring key influencers within the QC communities to the farm and learn more about what we do."
The evening featured a cocktail hour filled with mingling and networking among those in attendance as well as delicious locally sourced cocktails and appetizers. After the cocktail hour, everyone was seated at tables that matched up consumers with the farmers that raise their food to encourage conversation about farming practices.
Joe Franks welcomed everyone to the dinner and introduced Ethan Coyne, member of the Young Leader Committee, who hosted the event on his farm. Coyne said, "I hosted the event to do my part as a spokesperson for agriculture. I wanted to better the consumer's understanding of agriculture today."
Franks then introduced all of the farmers in attendance and gave a brief background on their farming operations. After the introductions, everyone was able to enjoy a delicious buffet prepared by the J Bar of Davenport. The evening's menu included fresh spring green salad with fresh garden vegetables, watermelon salad, slow roasted pork loin, smoked beef brisket, fingerling potatoes, green beans, roasted local vegetables.
Sherrard FFA was on hand to help set up the dinner, clear plates, and serve a delicious dessert of fresh grilled peaches served over amaretto shortcake with fresh whipped cream.
Chad Bell, IFB District 3 Young Leader Representative, said "I was involved with the Grow to Gather dinner because I feel there is a big disconnect between farmers and consumers. I wanted to bridge that gap by having open dialogue about food and farming."
The Coyne Family Farm served as the perfect backdrop to encourage conversation and questions about today's farming practice and to help consumers build a connection with those who grow our food.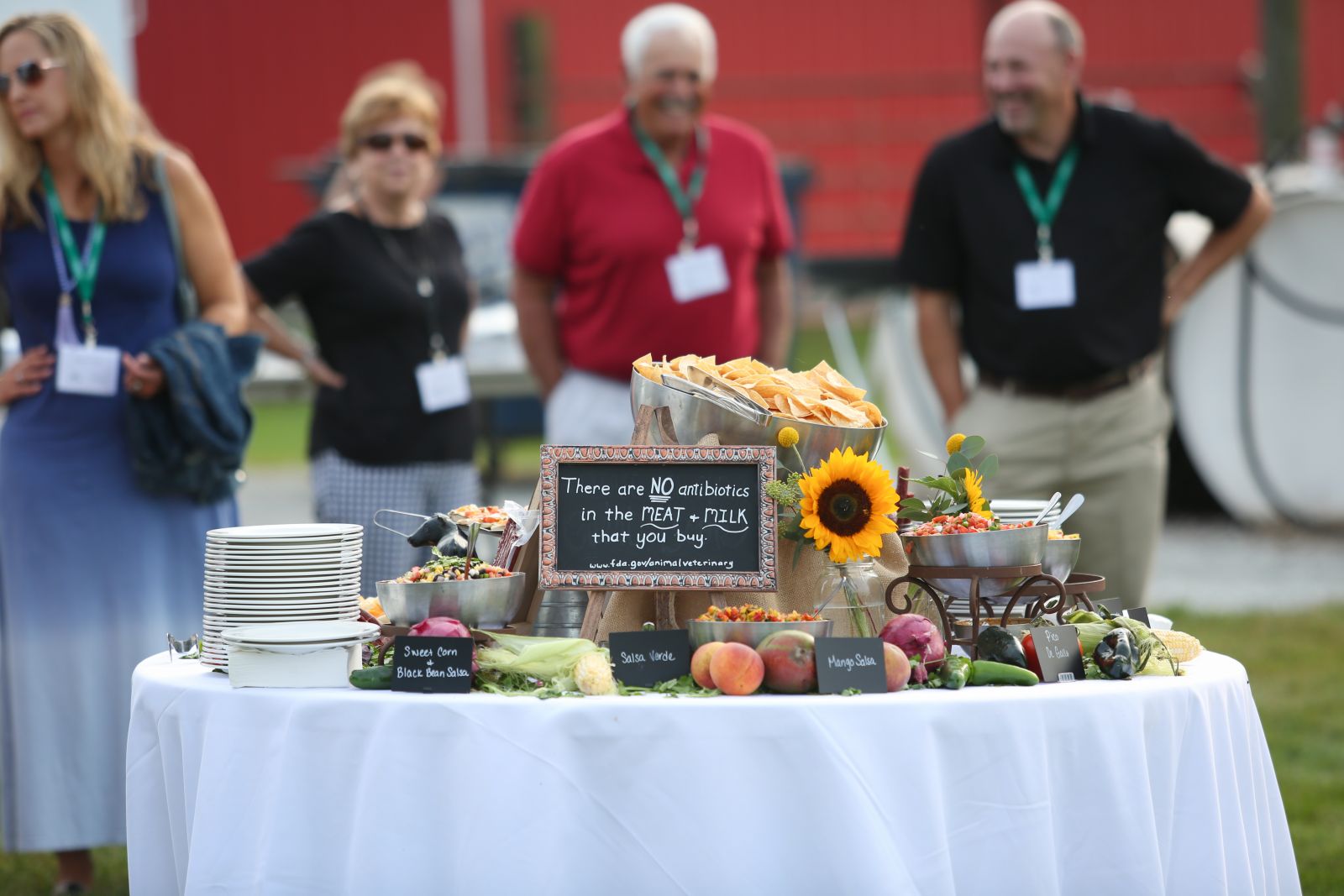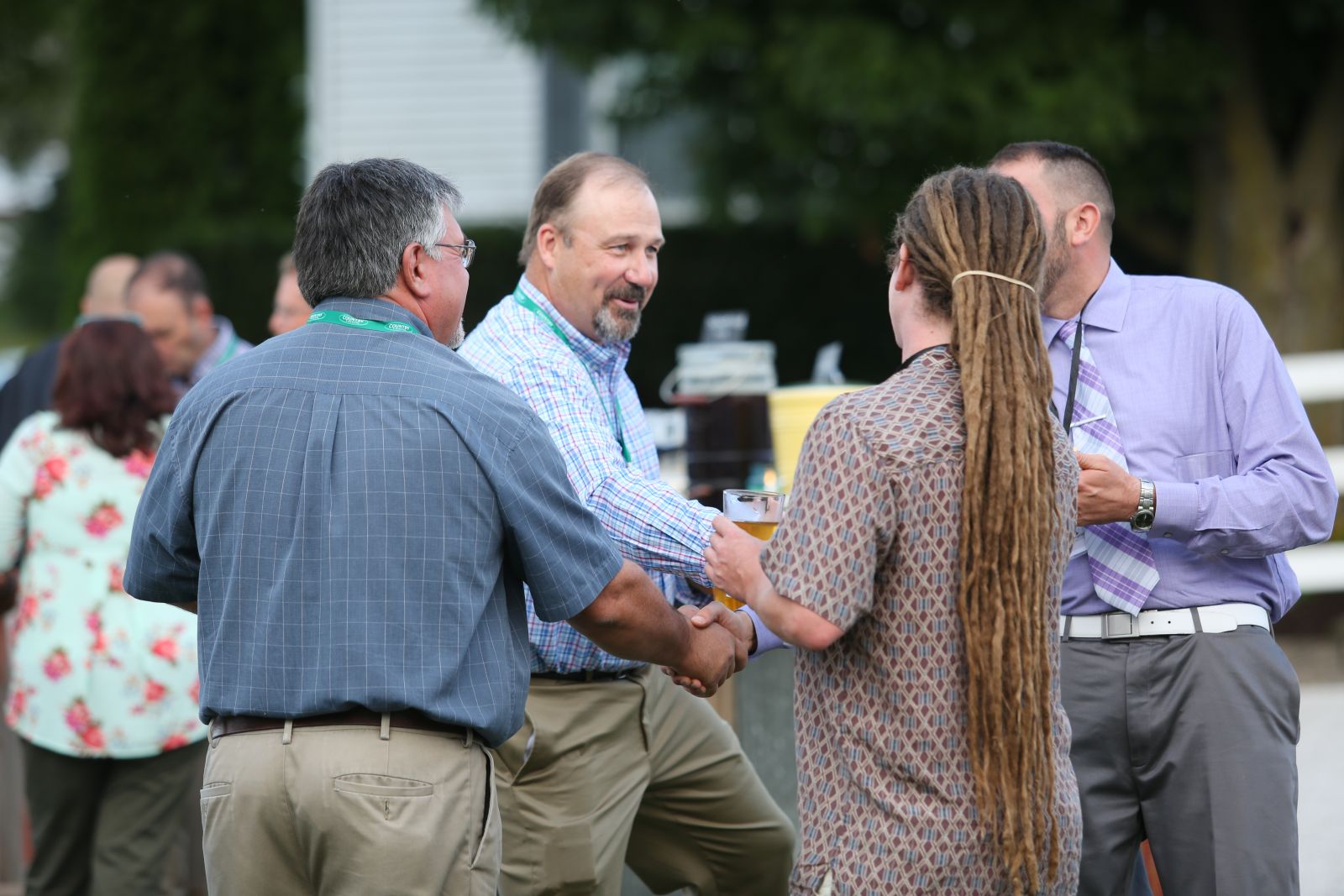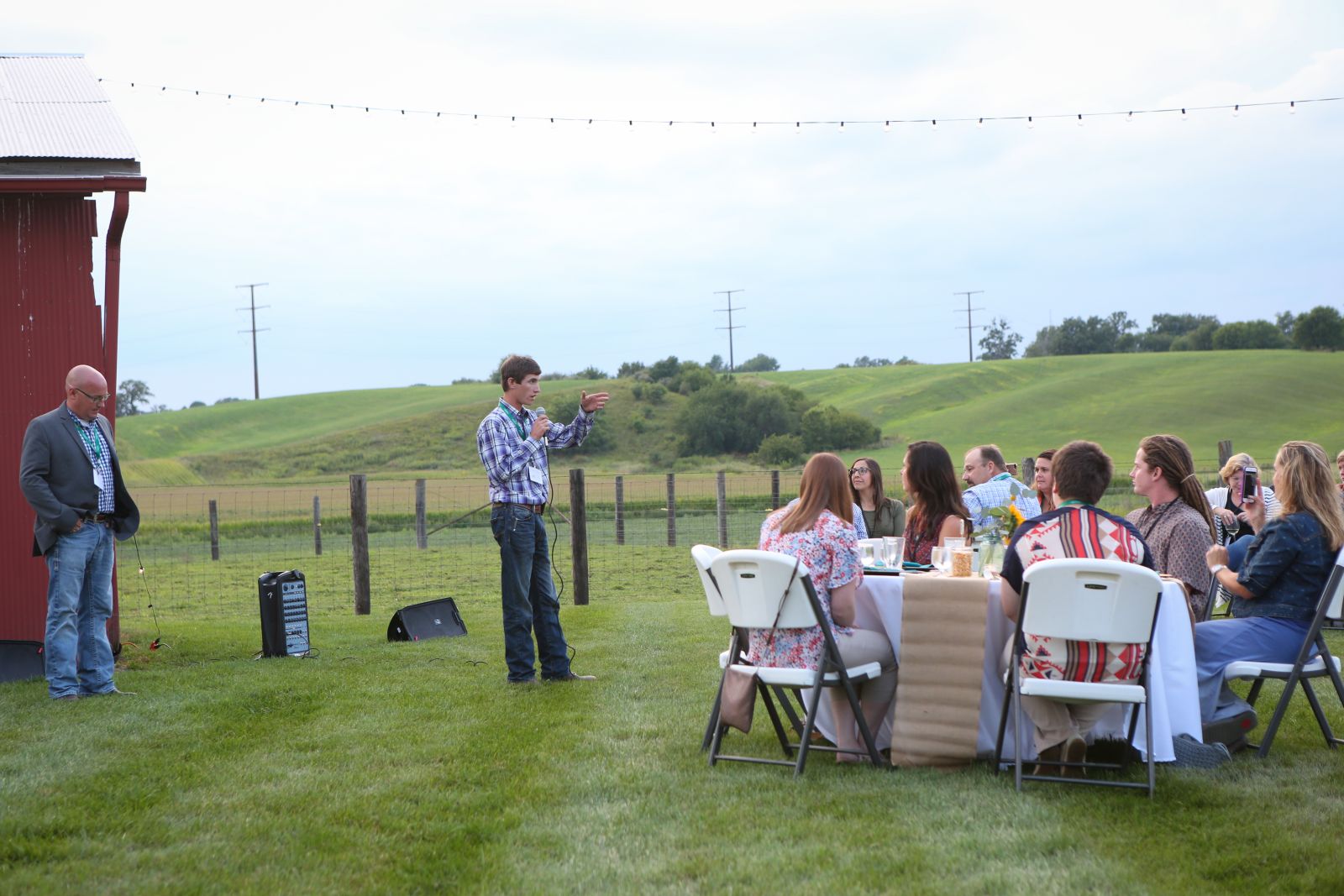 ILLINOIS farm bureau news