Farm Bureau help us those in need through Mobile Food Pantry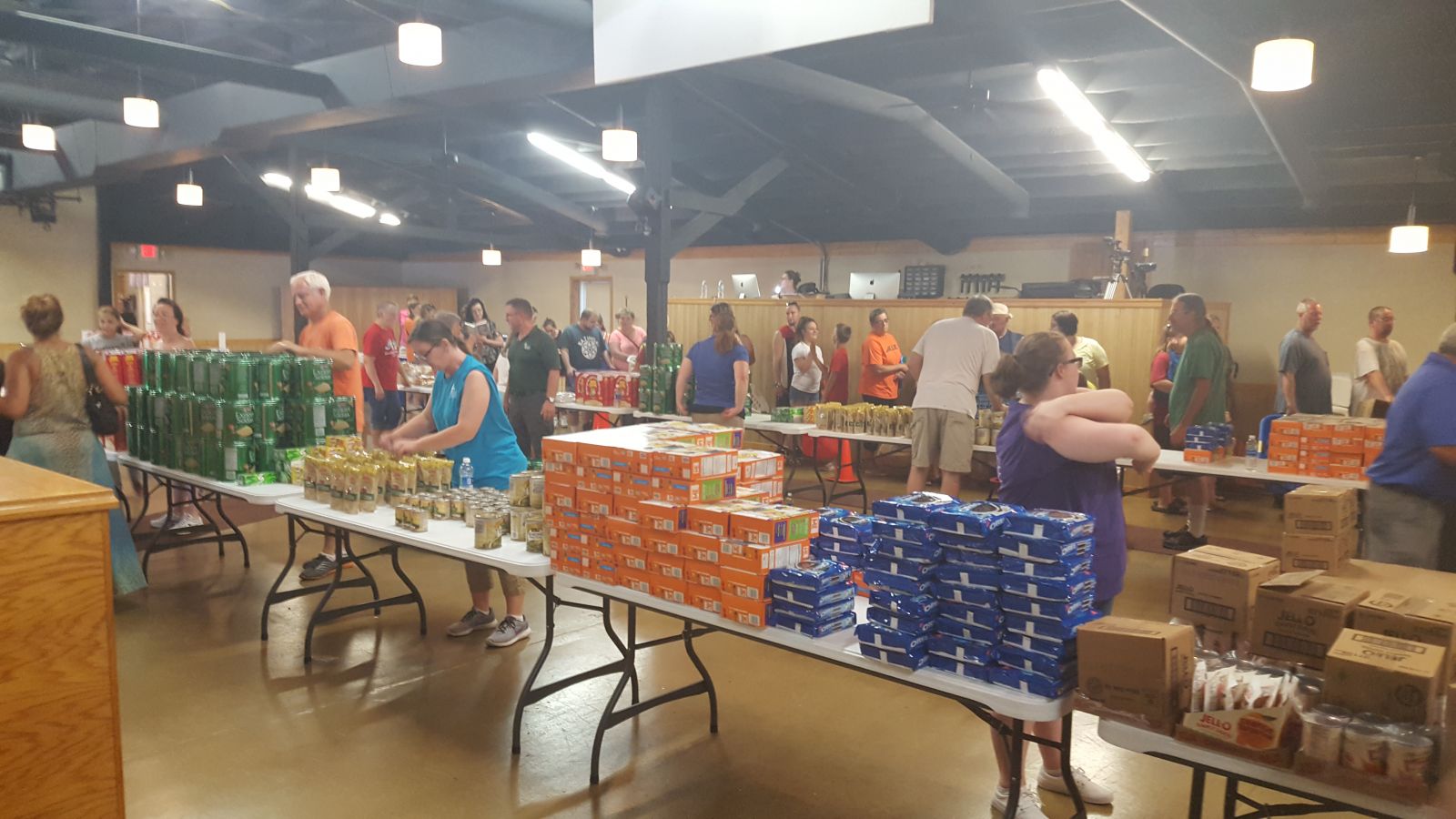 The Mercer County Farm Bureau sponsored the annual mobile food pantry which was held on Thursday, July 20th. The Community Bible Fellowship Church graciously volunteered to host the event so it could be held indoors in the air conditioning! A truck load of food from River Bend Foodbank in Davenport was brought to Aledo full of produce, baked goods, frozen meals, and non-perishable items. The food was distributed to over 125 families.
The Mobile Food Pantry was funded through the 'Bushels for Hunger' program, which was sponsored by the Young Leader programs in Henry, Mercer, Stark, Rock Island, and Whiteside Counties. The 'Bushels for Hunger' program allows producers to donate bushels of corn and soybeans at their local elevator with the cash value of the grain being donated to the River Bend Foodbank. The program allows farmers to help fight hunger right in their own backyard. Donations from this program brought in over $35,000 for the foodbank in 2017.
Volunteers from across Mercer County came together to help those in need. Volunteers from the Mercer County Farm Bureau, Sherrard FFA, Mercer County FFA, Churches of Mercer County Food Pantry, and Community Bible Fellowship all came together to make the event a huge success!
ILLINOIS farm bureau news